Who We Are . . .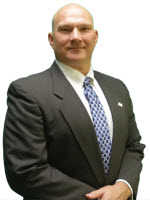 Randall Parker is farm boy from Southwestern Iowa who, after graduation from high school and some college, joined the Navy to see the world.  He was honorably discharged from active duty in July 1984 and joined the naval reserves and worked his way up the military chain of command while working the family farm operation.
In 1987 Randall relocated to beautiful Sonoma County and was hired on by a local bail bond agency as a recovery agent to locate, track and bring back persons that had "skipped" out from their court obligation while on bond. Randall's interest in the bail bond arena grew and he quickly learned other aspects of the business.  Randall completed licensure requirements as a bail agent in February 1989.
After being licensed as a bail agent, Randall worked as a bail agent for a local family owned agency in Santa Rosa until February 1999.  Wanting to make a more lasting impression in the community, Randall opened his own company, Randall Parker Bail Bonds.
A few years later, he re-activated Bulls-Eye Bail Bonds-NorthBay and has since managed both companies as an independent, locally owned Santa Rosa agency.
To read Randall's complete BIO click here.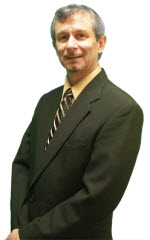 David DeLaO  –  I have had the pleasure of knowing and working with David since 1994 when he came to work as a Spanish bail agent for the same company as I was working at the time. David
always enjoyed talking with and helping others, so being a Bail Bondsman came natural to him. David believe "stuff happens", it's NO FUN being accused of a crime and in jail. "Our job isn't to judge those arrested…that's what the courts are for but rather, we as bail bondsman are providing a means to get released because everyone deserves a second chance".
David has been a lifelong Sonoma County resident where he grew up in Cloverdale and is the youngest of 5 siblings. His mom is from the East Coast, New Bedford, Mass and his dad was born and raised Santiago de Pinos, Jalisco Mexico.
David's philosophy is aligned with mine…take care and treat clients like we ourselves want to be treated if the roles were reversed. David's ability to speak Spanish fluently adds to our ability to help yet another culture, the Hispanic community.
In my absence, David is there for you and your family to provide professional service with integrity!
~ Randall Parker